Union County Bankruptcy Attorney
Fight for Financial Freedom with Skilled Lawyers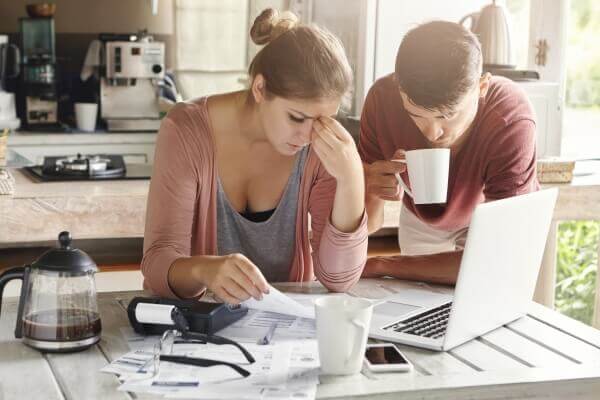 For most, the idea of bankruptcy is crippling. Not only is there often a stigma attached to going bankrupt, it can be difficult to determine whether this is truly the best option for you or your family. Bankruptcy is a healthy and helpful choice in many such cases.
With the help of our Union County bankruptcy lawyers, clients throughout Ohio can fight for financial freedom.
At Bridges, Jillisky, Streng, Weller & Gullifer, LLC, our team is dedicated to the needs of our clients. With decades of collective experience, we can capably handle a variety of cases and work to help you obtain the best possible outcome. We are AV-rated by Martindale-Hubbell®!
---
Wondering if bankruptcy might be the answer?
Call our firm at (937) 403-9033. We offer free case evaluations with our Marysville bankruptcy lawyers.
---
Handling a Variety of Bankruptcy Matters
Our bankruptcy attorneys are here to answer your questions. We know that filing bankruptcy can feel frightening or embarrassing. It is our job to educate you, not to embarrass or pressure you. Rather, we will explain all the different ways Chapter 7, Chapter 11, and Chapter 13 bankruptcy will affect you.
We will do our best to answer all of your questions, and then it is your decision whether to use bankruptcy as a tool to help you through difficult times. You can trust that our firm has your best interests in mind.
For more information about bankruptcy, view the following pages:
We can help you determine a plan that will best help you and help you determine what you are eligible to do. Whether you are looking for guidance in filing a chapter 13 bankruptcy claim or a chapter 7 bankruptcy claim, our bankruptcy attorneys can effectively help you through your circumstances.
While some firms only handle one type of bankruptcy, our firm goes above and beyond to handle whatever situation you might face. We work tirelessly to provide you with the best possible solution for your case. At Bridges, Jillisky, Streng, Weller & Gullifer, LLC, you benefit from the help of attorneys with years of experience and a wealth of knowledge.
---
Call (937) 403-9033 to request a free consultation with a bankruptcy attorney in Marysville.
Awarded Representation

Our team has top ratings from some of the industry's most prestigious and respected organizations.

Committed to Results

Our dedication to you has led to the achievement of favorable results for many legal matters.

Innovative Methods

Our firm is constantly evolving to stay on top of the most effective legal techniques and methods.

Customized Counsel

We provide individualized counsel that is tailored to fit your unique needs and goals.

Attentive Service

We work closely with our clients, offer quick answers, and provide guidance through any challenges.