Union County Criminal Defense Attorney
Here to Help, Not to Judge. Free Case Evaluations!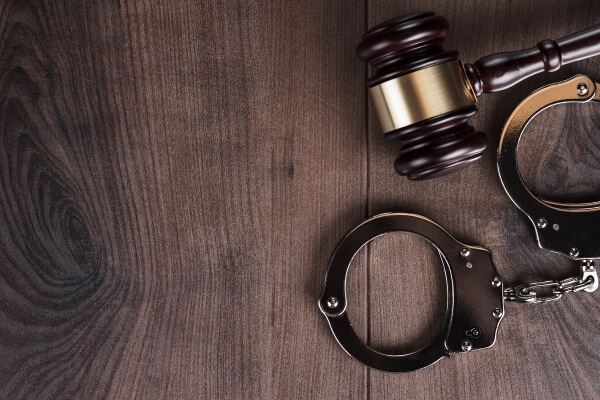 Those charged with criminal activity suddenly find themselves facing many potentially life-changing decisions. Criminal charges come with steep penalties, such as fines, loss of your driver's license, loss of professional licensing, forfeiture of property, jail time, or even time in prison.
What happens after arrest? We can help. These charges are best resolved with the help of a skilled criminal defense lawyer in Marysville, Ohio.
At Bridges, Jillisky, Streng, Weller & Gullifer, LLC, our Marysville criminal defense lawyers have decades of experience helping clients obtain the best possible outcome. We invest tremendous amounts of time and effort into building a case that effectively represents our client. Because of our commitment to the client and our dedication to hard work, we have been AV-rated by Martindale-Hubbell®.
Request your free case evaluation and get more information today. Call Bridges, Jillisky, Streng, Weller & Gullifer, LLC at (937) 403-9033. Let us fight for your future!
Fighting for Secure Futures
Many times, those charged with crimes feel as though they have nowhere to turn. By and large, public opinion is highly unfavorable towards those charged with crimes, even if the crimes haven't been proved. At our firm, we are not here to judge, but rather to help you navigate your case.
We handle criminal cases related to:
Abduction
Arson
Assault
Breaking and Entering
Burglary
Conspiracy
Domestic Violence
Expungement / Sealing of Records
Fraud
Gambling Crimes
Grand Jury
Homicide
Kidnapping
Post-Conviction Relief
Probation Violations
Restoration of Civil Rights
Robbery
Tampering with Records & Evidence
Trespassing
Vandalism
Vehicular Crimes
Weapon Offenses
White Collar Crimes
The police procedure for arresting someone includes a very specific set of rules and guidelines that they must abide by. You deserve to know your rights. Time is of the essence in protecting these rights. Enlist the help of capable Union County criminal defense attorneys!
Protect Your Rights with a Union County Criminal Defense Lawyer!
With the help of Bridges, Jillisky, Streng, Weller & Gullifer, LLC, clients can be sure that they will be well-represented. Our team of Ohio attorneys serve as passionate advocates on behalf of our clients in Union County, working tirelessly to obtain the best possible outcome on their behalf. We have been recognized by Super Lawyers®, AVVO, and The National Trial Lawyers due to our success.
Learn more about your rights and what to do next. Call our Marysville office at (937) 403-9033!