Union County Personal Injury Attorney
Pursue Just Compensation with the Largest Law Firm in Union County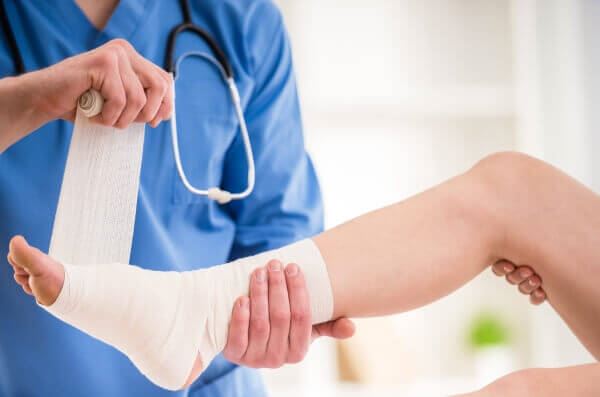 Clients who come to our firm for representation in personal injury are often facing some of the most serious matters in their lives. Not only are the injuries often life-changing, but the circumstances they face are often very financially demanding and stressful.
At Bridges, Jillisky, Streng, Weller & Gullifer, LLC, our Union County personal injury lawyers are dedicated to the care and wellbeing of our clients during some of the most difficult times in their lives.
We take the time to truly get to know the client, their needs, and their circumstances in order to build a case that accurately represents their situation and accomplishes their goals. Due to our pursuit of excellence, we have maintained an AV-Rating from Martindale-Hubbell®.
Learn more about your options—speak with one of our Union County personal injury lawyers by calling (937) 403-9033 for a free case evaluation.
Handling Personal Injury Claims in Ohio
Our Ohio attorneys offer experienced and aggressive representation on behalf of people who have suffered a personal injury. Based in Marysville, our firm represents clients throughout Ohio.
We handle a wide range of personal injury matters, including:
If you have suffered a personal injury, the attorney you choose is important. Our attorneys have the experience to handle even the most complex personal injury cases. Together, our experienced personal injury attorneys aggressively seek full and fair compensation on behalf of each client we represent.
Begin a Free Case Evaluation with a Union County Personal Injury Lawyer!
Partners at Bridges, Jillisky, Streng, Weller & Gullifer, LLC, Bob Bridges and Nancy Jillisky have more than 40 years of combined legal experience. They each practice exclusively in the areas of personal injury and workers' compensation. Ms. Jillisky is an accomplished trial lawyer in Ohio and has served as president of the Union County Bar Association. Mr. Bridges has been listed as a 2008 Super Lawyer® and is named in the guidebook Best Lawyers in America.
Begin a free consultation with our firm by calling (937) 403-9033!