Union County Estate Planning Attorney
Plan Your Future with the Help of a Skilled Lawyer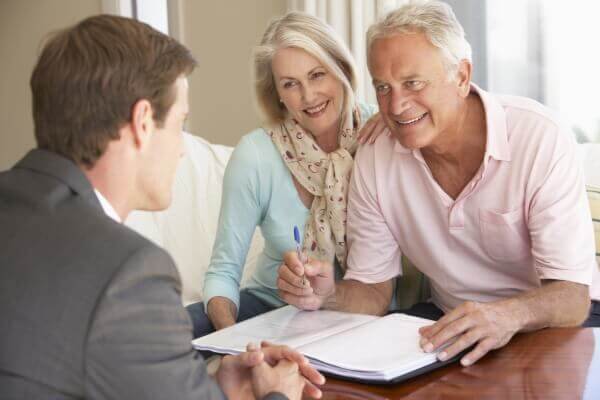 The goals of careful estate planning include asset protection, avoidance of unnecessary estate taxes, and the smooth transfer of assets to their intended beneficiaries without unneeded probate costs.
Estate planning is not merely something for the elderly—any parent or adult responsible for another person's welfare can benefit from talking with an attorney to learn more about the importance of careful estate planning services.
At Bridges, Jillisky, Streng, Weller & Gullifer, LLC, we offer experienced and comprehensive estate planning services for clients throughout Ohio. Our Union County estate planning lawyers can capably come alongside you and help you form a plan to care for the future. Because of our commitment to excellence, we are AV-Rated by Martindale-Hubbell® and A+ rated by the BBB of Ohio!
Ready to begin your journey to a secure future? Call (937) 403-9033 to speak with our firm for a free case evaluation.
Wills, Trusts & More
When people hear the term estate planning, the first thing they consider is wills and trusts. Although our estate planning lawyers are skilled at the careful drafting of wills and trusts, our estate planning services go beyond simple will and trust creation.
We offer a comprehensive array of estate planning tools, including:
Trusts
Wills
Powers of attorney, including Durable power of attorney
Healthcare powers of attorney
Living wills
Medicaid planning
Elder law services
Deeds & Transfer on Death Affidavits
Tax issues/Ohio state and federal estate taxes
Our estate planning attorneys takes time to listen to clients' objectives and ask questions critical to the preservation of their wishes. Through our dedicated service and attention to detail, we have helped many clients achieve financial protection and peace of mind.
For more information about estate planning, view the following pages:
Bridges, Jillisky, Streng, Weller & Gullifer, LLC Serves Ohio
Our Union County estate planning attorney Kimberly Cutler is wholeheartedly dedicated to the client. She will work tirelessly to achieve the client's wishes and to ensure that their affairs are in order. With Bridges, Jillisky, Streng, Weller & Gullifer, LLC, you will be well taken care of.
Call (937) 403-9033 to speak with an attorney today!
Awarded Representation

Our team has top ratings from some of the industry's most prestigious and respected organizations.

Committed to Results

Our dedication to you has led to the achievement of favorable results for many legal matters.

Innovative Methods

Our firm is constantly evolving to stay on top of the most effective legal techniques and methods.

Customized Counsel

We provide individualized counsel that is tailored to fit your unique needs and goals.

Attentive Service

We work closely with our clients, offer quick answers, and provide guidance through any challenges.